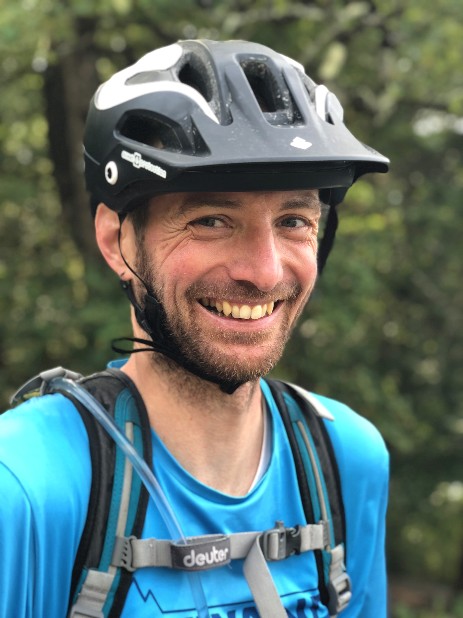 Steckbrief:
Name: Marcel Tschannerl

Born: Back then in Austria

Lives: Tisens, South Tyrol, Italy

Guide and Skills Coach since: 2015

Offers: Trans-alpine crossings, tours on a daily basis and skills coachings in South Tyrol

Furthermore works as: Fitness- and Wellnesscoach

Eats: everything he likes - and a lot of it
About me:
My name is Marcel, I work as bikeguide, skills instructor and fitnesscoach since I came to South Tyrol in 2014. Here I can enjoy my passion for mountains and sports. The qualification as "Südtiroler Mountainbikeguide" was a good starter, but I wanted more from the beginning - in terms of skills as well as guiding. I was reall lucky to meet Roxy from Cami-Bike Mallorca and become part of her team. She tought me almost everything I know today, but still I want to develop, especially in terms of skills. So I attended the Bike Instructor Certification Program in January 2019 and became level 1 and level 2 coach. This makes me the only globally certified skills coach in South Tyrol.
With great joy I watch my guests develop during the course of a coaching and see the enthusiasm in their eyes. But I also like to show them the attractions and gems of my home area and provide a little information about history and culture. In my opinion this is, what makes a biketour an unforgettable experience.
Maybe you are the next one, I can show some new skills or sensations. Just contact me.